Heavy Duty-Variable Speed . . .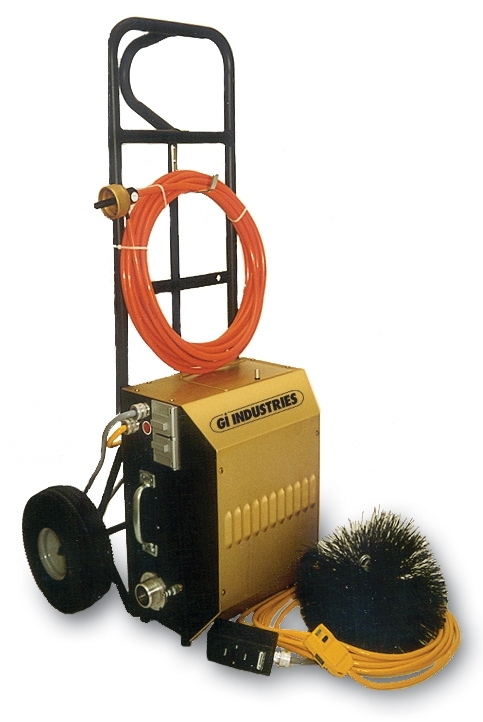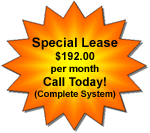 Please Note: Applications and documentation are in PDF format. To view any PDF document, you need to have Adobe® Acrobat Reader® on your computer.
Get Adobe Acrobat If you do not have this program, you may download it for FREE by clicking on the icon below:

The DCM-600
Flex/Steel/Insulated —Best
The DCM-600 is the best in the business. The variable speed brushing unit cleans all steel/flex/insulated and dryer ducts quickly and thoroughly. A single operator controls the rpms of the brushing (0-862.5 rpm): slow for delicate ducts to faster speed for steel ducts. Our system is unique because the brushing unit breaks the static cling of the particles on the walls (ductwork) and compressed air comes out at the brush head to push the debris to the vacuum source.
This combination of Brushing and Air Flushing is thorough and will clean round and square ducts. Set the control to forward position and the brush will clean the right side of rectangle ducts. Put the unit in reverse and the left side of the duct is cleaned as well. Our commercial HEPA vacuum is not only used for capturing the debris in ducts, but can be also used for blower cleaning, Hazardous waste removal and general shop maintenance.
This system is used around the world.

CONTRACTOR'S PACKAGE
COMPLETE CONTRACTOR'S PACKAGE
Part Number-DCM601
| | |
| --- | --- |
| 1 - DCM-600 Brushing Machine w/cart | 1 - Flexible Shaft 35' (FS535) |
| 1 - 12" Duct Nylon Brush | 1 - Shaft Lubricator |
| 1 - 14" Duct Nylon Brush | 4 - Lubricating Fluid 8oz. |
| 1 - 18" Duct Nylon Brushes | 1 - Repair Crimping Block |
| 4 - Tool Repair Coupling | 4 - Drive Repair Coupling |
| 1 - Commercial HEPA 400CFM Vacuum | 1 - Vacuum Tools set |
| 2 - Inflatable Duct bags | 1 - Literature Set |
Package Under $5,500
DUCT Cleaning
What makes our duct cleaning systems better?
High Performance Brushing
Unique design breaks static cling of particles on walls and reduces Vacuum CFM.
Forward/Reverse Controls
Easier for operator and better scrubbing on walls, including rectangle ducts.
Variable Speed Brushing (selected models)
Slow for flex/insulated duct
Air Flushing (brush head)
Pushes debris and moves it out faster
Heavy Duty Frame (selected models)
Easy to transport.
Operates on 110V
Ease of use.
Compact/Portable
Easy to use in buildings and homes (see diagram)