Portable-Variable Speed…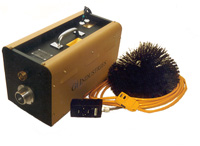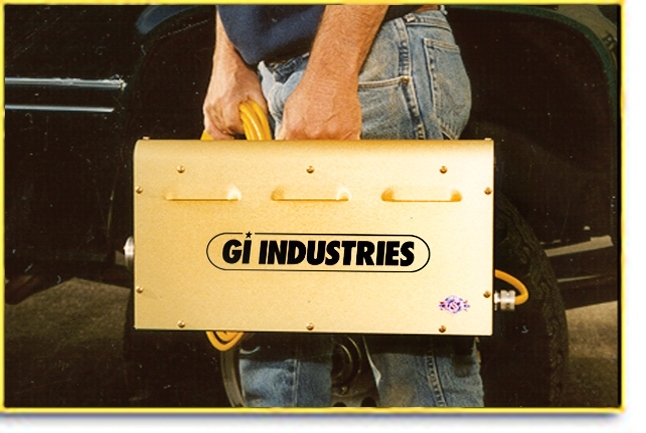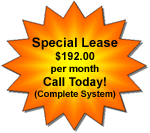 Please Note: Applications and documentation are in PDF format. To view any PDF document, you need to have Adobe® Acrobat Reader® on your computer.
Get Adobe Acrobat If you do not have this program, you may download it for FREE by clicking on the icon below:

The DCM-100
Flex/Steel/ Insulated— Good
The DCM-100 is our portable system that has all the same features as the DCM-600. The variable speed brushing has a wider range of speeds due to its direct drive mechanism. The brush speed ranges from 0-1725 rpms for high speed brushing.
This light-weight unit only weighs 38 lbs. and is 18" x 9"x 10".

CONTRACTOR'S PACKAGE
COMPLETE CONTRACTOR'S PACKAGE
Part Number-DCM101
1 - DCM-100 Brushing Machine
1 - Flexible Shaft 35' (FS535)
1 - 12" Duct Nylon Brush
4 - Lubricating Fluid 8oz.
1 - 14" Duct Nylon Brush
1 - Shaft Lubricator
1 - 18" Duct Nylon Brushes
1 - Repair Crimping Block
4 - Tool Repair Coupling
4 - Drive Repair Coupling
1 - Commercial HEPA
400CFM Vacuum 110v
1 - Vacuum Tools set
1 - Inflatable Duct bags
1 - Literature Set
Package Under $5,200
DUCT Cleaning
What makes our duct cleaning systems better?
High Performance Brushing
Unique design breaks static cling of particles on walls and reduces Vacuum CFM.
Forward/Reverse Controls
Easier for operator and better scrubbing on walls, including rectangle ducts.
Variable Speed Brushing (selected models)
Slow for flex/insulated duct
Air Flushing (brush head)
Pushes debris and moves it out faster
Heavy Duty Frame (selected models)
Easy to transport.
Operates on 110V
Ease of use.
Compact/Portable
Easy to use in buildings and homes (see diagram)